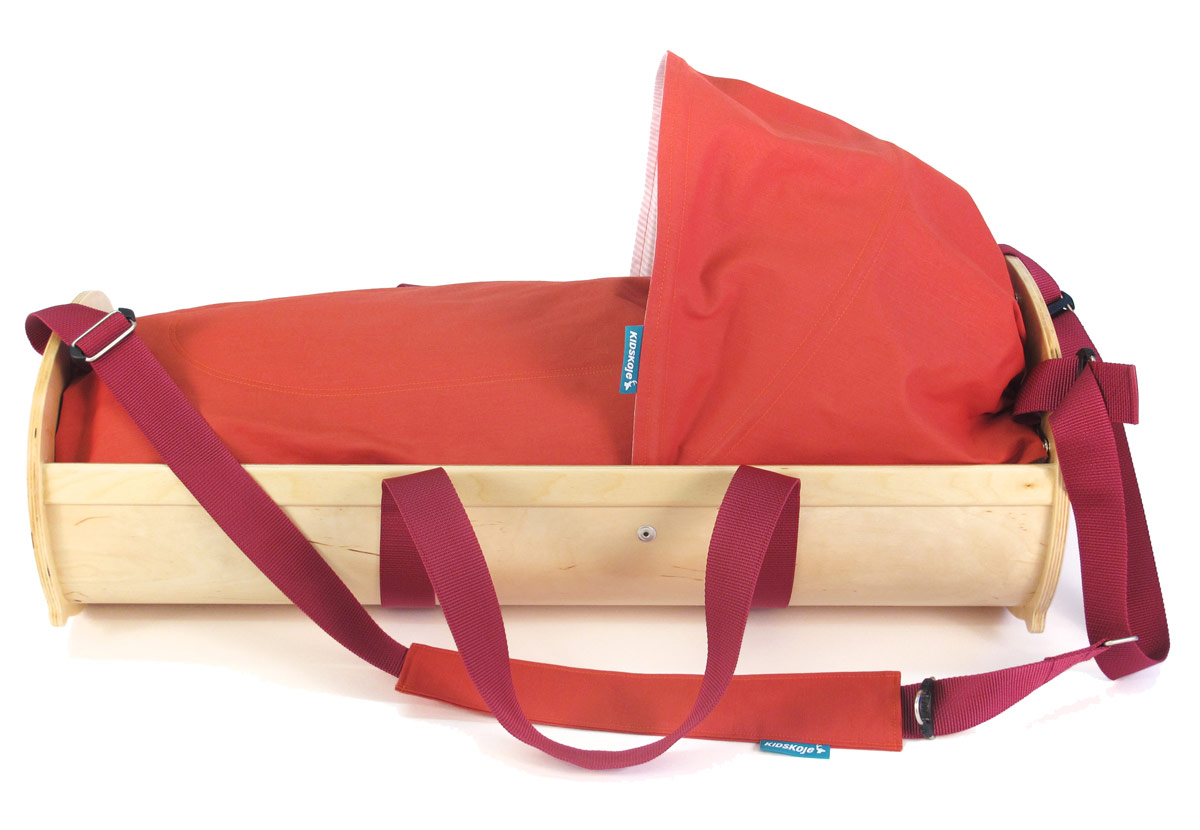 Portable and mobile
No one wants to get stuck at home all the time, but what are today's increasingly mobile families to do about transporting baby? When we created Kidskoje, we considered important aspects: the comfort of baby, the mobility of families, design that is also eye-catching and the future of families and the environment.
Kidskoje is manufactured in Germany. Since it is built to last from sustainable and eco certified materials, the cradle can be passed down from child to child as a family heirloom. Kidskoje is made in Berlin.
Kidskoje is an innovative solution to the mobility issue that grows with the blossoming child. It is a patented sleep, transportation and game concept: when the baby has outgrown the cradle, it easily transforms into a toy cart with the addition of wheels. We connect home and mobility and create a balance between life and work, sustainability and design that gives power to families and freedom to move.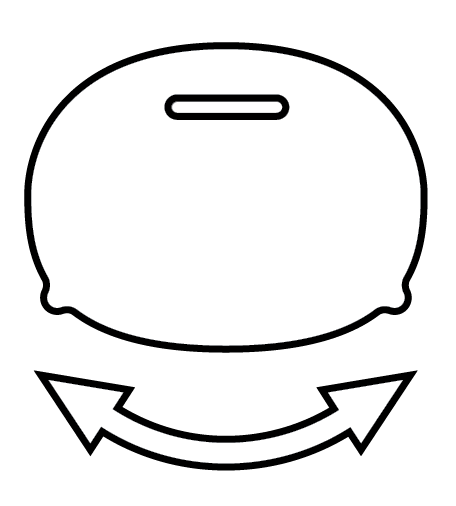 Mobile Parents
The small size of the Kidskoje provides a peaceful night's sleep because it reminds the baby of the safe and familiar confines of the mother's womb!
Indigenous people from America to Scandinavia already knew this. They carved cradles from tree trunks that also served for transporting a baby. Kidskoje combines tested tradition, contemporary design and weighs just 2 kilogramm.
The baby cot for infants up to 6 months of age is built from very lightweight plywood. The round outer shape facilitates gentle rocking. Your baby sleeps in the supine position recommended by paediatricians!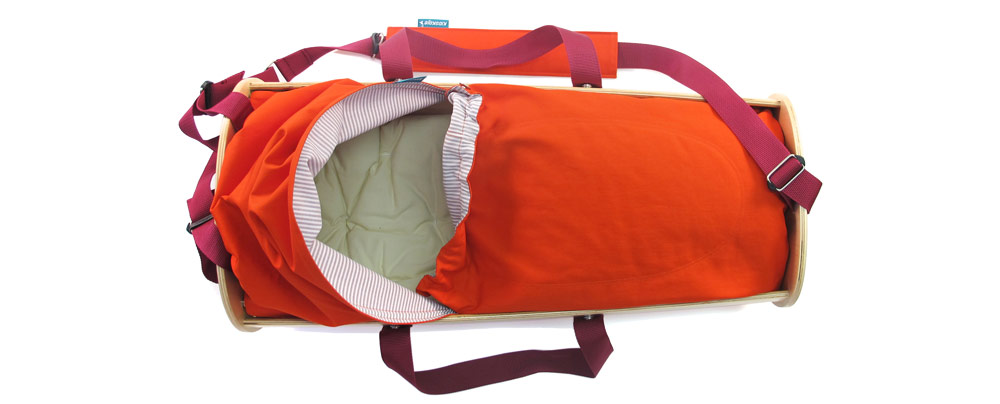 The Kidskoje allows not only more proximity to the baby, but also more freedom of
movement. The baby is always there during the day, without having to be woken up or taken out of its cradle. The adjustable shoulder strap, secured at three points, ensures safety against tipping when wearing around the house, in the garden, in the office or with friends. The Kidskoje is also indispensable as a travel cot in the train or on holiday. The rounded Kidskoje adapts to your body and makes carrying your baby around a pleasure.
Up in the air
The use of a door brace secures the Kidskoje indoors and even under trees as a swing outdoors. In the Kidskoje your baby's growing splendidly. Within is a cozy place for kicking, sleeping and just being there. More and more midwives advise about the strain on the baby's spine during transportation in clothes or seats. A canopy and a small blanket give your baby comfort and protection; a matress ensures further comfort. All covers and hoods are, of course, washable at 30 °C.
On a higher level
The foldable Kidskoje stand is an addition to the Kidskoje. It can be rested slip-proof and safely on the same height as the sofa or the parent's bed.
Material: Multiplex birch plywood. Clear varnish or stained/varnished red. Storage on foam rubber rings.
Dimensions folded: BHL = 10 x 50 x 70 cm - Dimensions unfolded: BHL = 47 x 36 x 70 cm

Off we go
When the child is bigger and more mobile, and no longer sleeps in the Kidskoje, a chassis transforms it into a toy cart. Simply remove all covers and straps, fasten the toy cart chassis and go on a great ride through the house with teddy, doll and co.

Kidskoje and Toy Cart are varnished and available in natural birch or stained in red. Material: Multiplex birch plywood. Clear varnish and stain certified for toys. A mattress is available in foam (hypoallergenic) or organic new wool. The sturdy cotton covers come in several colors,
combined with matching cotton linings decorated with stripes or organic cotton prints. GOTS Global Organic Textile Standard certificate or OEKO-TEX® standards. All covers are removable and washable at 30°C.
Straps: PP, burgundy or light grey, OEKO-TEX® standards.
Dimensions: 34 x 25 x 74 cm, Sleeping area: 34 x 72 cm, Weight: 2 kg,
available individually or as a set with the Toy Cart chassis.